SPP Classics Collection Updated
This repack supports:
The Burning Crusade (2.4.3)
Whath of the Lich King (3.3.5a)
Main features:
Ike3's latest playerbots system
Ike3's random bots that populate the world
Mangosbot AddOn for easy bot control (1.12 only)
Regular updates from Ike3's repo
Installer with possibility to load only one version
SPP Classics launcher with update feature
Saves import from old SPP Classics repack
How to Install:
Download an
Installer
Follow the guide
on the GitHub :
Mangosbot AddOn can be found in
SPP_Server/Addons
folder after installation.
New to playerbots?
Here
is a basic guide of what they can do and what commands do they have.
Found a bug?
If you have a bug report / suggestion feel free to post: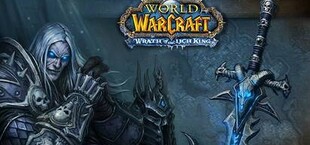 I'm happy to share an updated version of SPP Classics repack!
https://github.com/celguar/spp-classics ... ics_V2.exe
Main features:
- New core (CMaNGOS) - means more working stuff than in old repack
- WotLK version (LFG with bots possible, work in progress so will be faster/better)
- * Transfer from previous SPP Classics repack (put old save to "old" folder of the same expansion and load it)
- * (Beta) Transfer from vanilla to tbc (put vanilla save in "transfer" folder in Saves/tbc and load it)
- (Planned) Transfer tbc to wotlk (will add later)
- Launcher : install locales for 8 official languages (for all 3 game versions)
- Launcher : replace English locale with any other to play English client + Non-English content (revertable)
- Launcher : option to remove all randombots characters
- option to keep random bots who are in friend list / real player's guild
- Launcher : option to repair DB after PC / Power / Server crash
- Launcher : change realm name
- Bots : fixes in bots movement
- Bots : fix guild invite only works in group
- Bots : fix low lvl bots TP to enemy zones
- Bots : other fixes
- AHBot : config for items IDs that should not appear in ahbot
- Other fixes...
IMPORTANT!
- Performance tweaks
- Cmangos AhBot added
- Update locales
- Fix bot stand while drinking
- Fix reset strategies on login
- Use healthstone instead of potion of available
- Random bots appear in different zones faster
- Temporary increase bot speed by 10% until fix
- Fix bots following while dead
- Disable Druid bots auto Prowl until fix
- Druid bots should now remove form to buff
- Fix auto/trainer learning of spells in tbc/wotlk
- Option to sync bots max level players level
- Hunter bots use melee if enemy is close or no ammo
- Hunter bots say if they are low on ammo
- "ammo" command to check ammunition
- [Vanilla] LFG using Meeting Stones
- [Vanilla] Random bots use LFG
- [Wotlk] Fix bots not confirming in LFG
- Other fixes
As always, any feedback is greatly appreciated
Thank you for your support and for being a great community!
Many thanks go to @mostlikely , @Lidocain , and other Devs / Users who worked/helped with it!
All credits go to
conan513
,
ike3
&
SPP Team